USED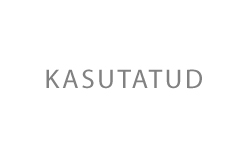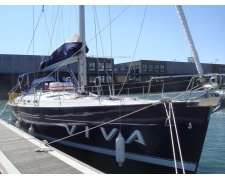 Cabin (Sleeps 8) +saloon
WC/shower 4
Engine 110 HP Yanmar
Sail equipments area 160 m2
including mainsail, staysail +2 nd set
Genaker 140 m2
Navigation Equipment:
Raymarine – E 90 complete Platinum 3D-e-cards
Safety:
12 life vests, sports type with safety tips
Two six-ocean rescue raft-type Plastimo
2 life terms
Bui signal
Safety lifelines
EPIRB
Magellan Hand Navigation
Light Kit
Emergency First Aid Kit
Set flares
Other equipment
VHF radio Simrad
SSB radio
NAVTEX
Weather fax Furuno
Satellite Phone Iridium
Generator 12 KWt (12Vi 220V) Masterwolt+MassCombi
BIMINI
"Soft" cockpit
Full teak-deck
Tender SUZYMAR 3,2 m 5-seater with an outboard motor 6hp- Suzuki
2 refrigerators, 1 freezer
Condition system and heating system
Shower on the stern
Fully equipped galley
Insurance:
PANTAENIUS complete package, including responsibility of 3 persons and health insurance and life of all persons on board
SKU:
OCEANIS523L ,
Qty:
Not available
180000,00 €

(25%)
240000,00 €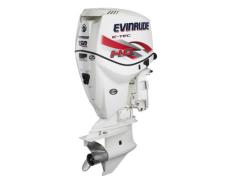 Kasutatud Evinrude E150HSL paadimootor. Töötunde 177.
Evinrude E-TEC kahetaktilised mootorid ja E-TEC tehnoloogia on turul alates 2004 aastast, selle ajaga on Evinrude E-TEC mootorid tõestanud ennast usaldusväärse tööloomana.
E-TEC valikus on 25/30hj, 40/50/60hj, 75/90hj, 115hj, 130hj, 150/175hj (G2 mootorid katavad vahemiku 200-300hj). Lisaks on saadaval ka High Output mootorid, tähistus- H.O.
E-TEC mootorite eeliseks on:
- suur väändemoment
- kergem kaal
- Ökonoomne ja väikesed emissioonid
- hooldusvälp 300 tundi või 3 aastat
Natuke pöördemomendist: https://youtu.be/TECqUzrSmWo
Performance: https://youtu.be/BoA4Ij-h81c
SKU:
150HSLHO ,
Qty:
Not available
9900,00 €