OCEANIS YACHT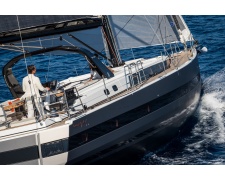 Jõuline ja elegantne Oceanis 62 laseb teil tunda purjetamisest täielikku rõõmu. Jahil on palju innovatiivseid uuendusi, pakkudes luksuslikku majutust, merekindlust ja ohutust.
Oceanis 62 on ehitatud kerele, mis kombineerib jõudlust ja turvalisust igas olukorras. Jaht on disainitud ebatavaliselt avatud tekiga, et väikesed meeskonnad saaksid kergelt manööverdada. Antratsiit vooder, läikivad puitdetailid ja polstri kuju on näited jahi hubasest interjöörist. Neli erinevat kabiini versiooni mahutavad pere ja sõbrad kõrgeklassilisse mugavusse.
Ruumikaim kokpit, mis on saadaval sellise suurusega jahi juures ja suurepärane ahtri tekk teevad elu merel tõeliseks naudinguks.
SKU:
OCEANISY62 ,
Qty:
Not available
1132032,00 €
UUS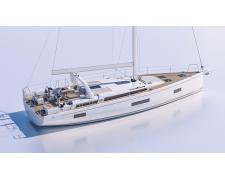 The two architects behind this free-flowing, wonderfully nimble 54-footer are Roberto Biscontini and Lorzenzo Argento, whose creation paves the way for a new generation of high-end cruisers that optimize cockpit and interior layouts without any sacrifices to performance, practicality, or comfort. The yacht carries the unmistakable DNA of the Oceanis range, a delicate balance of form and function that make her as pretty as she is capable, and as focused as she is versatile, equally ready for a fast ocean passage or a leisurely double-handed sunset cruise. With an emphasis on build quality, high-end materials, and the innovative vision that has always been a staple of the BENETEAU brand, the Oceanis Yacht 54 truly represents the pinnacle of the modern monohull cruising design.
SKU:
OY54 ,
Qty:
Out of Stock
673200,00 €