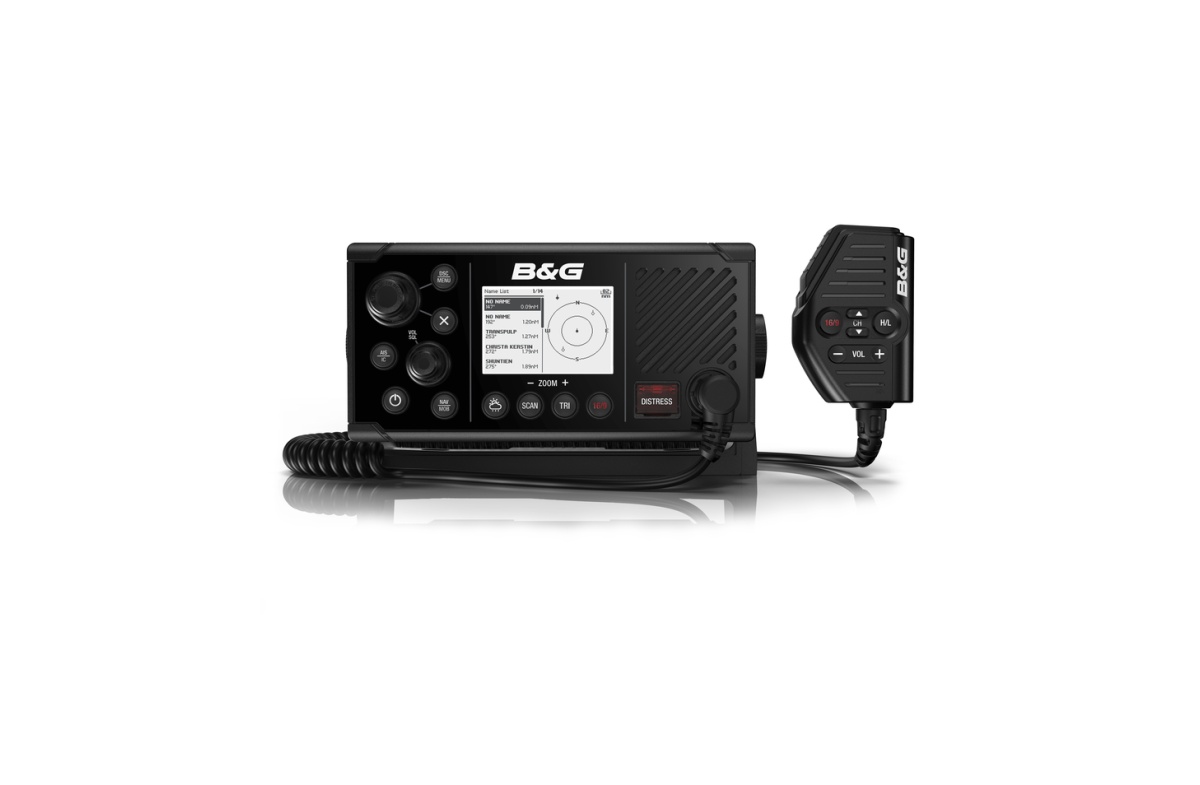 Announcing the new V60-B VHF Radio
We are pleased to announce the launch of the V60-B VHF Radio – the first B&G radio to incorporate a built in, full, Class B AIS Transmitter and Receiver, as well as a fully integrated GPS.
There are several VHF Radios in the market that contain AIS receivers, but B&G's V60-B also incorporates a transmitter, giving the user the benefits of a V60 and an NAIS-500 in one single product. In this way, the user can see and be seen by other AIS-equipped vessels. AIS information is displayed on the V60-B's built-in screen, or can be overlaid on the chart or radar screen through a compatible chartplotter.
The V60-B has all the features of the V60, released last year, with the addition of an AIS transmitter.
Key Features
• Full class B AIS receiver and transmitter
• Built-in GPS. The user can choose between an internal or external GPS
• Seamless integration with a wider B&G system through NMEA 2000 and 0183
• Optional support for up to two H60 wireless handsets with inductive charging
• Large screen with intuitive user interface
• Low-profile design to match B&G chartplotters
• Front mountable installation
• Remote mountable fist mic.
• Track Buddy feature – coverage for up to 5 boating friends
• Navigational mode – the VHF will display speed and course
• Favourite channel mode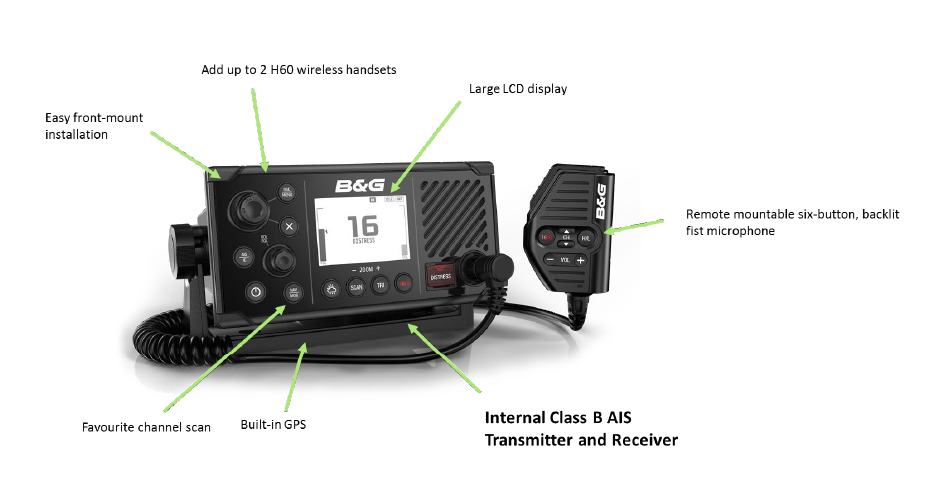 For more information please contact us: marine@marine.ee