Ghost® freshwater trolling motor 47", HDI Transducer, Compass
UUS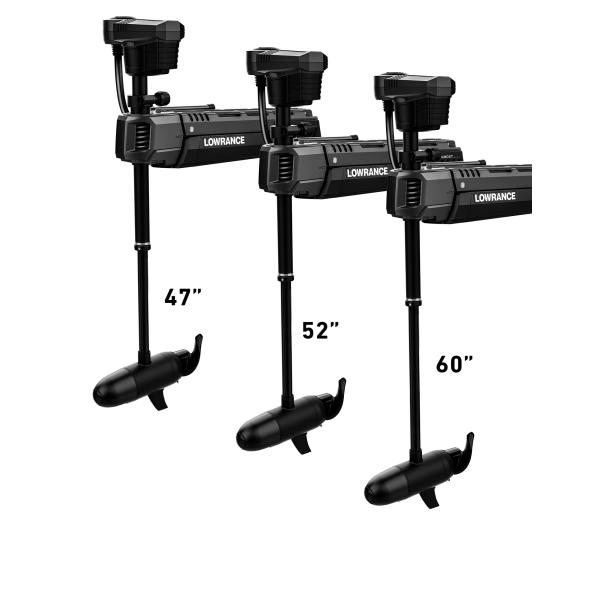 Zoom
SKU:
000-14937-001
Brand:
Lowrance
Qty:
In Stock
Uue, ülivaikse Lowrance GHOST trollingmootoriga saad kalastada kauem, sõita kiiremini ja liikuda kalu ehmatamata neile väha lähedale.

Revolutsiooniline harjadeta mootor, millel on turu suurim tõukejõud ja pikim kestusaeg.

OMADUSED:

Usaldusväärne ankurdamine
GHOST täpne ankurdamine võimadab olenemata tuule tingimus-
test hoida paati määratud teekonnapunktil- lihtsa jalavajutusega võid liigutada oma Power-pole madala vee ankrut ning ankurdada end Ghosti jalapedaali abil.

Vaikne töörezhiim
Ghost on tänu harjade puudumisele nii vaikne, et võimaldab liikuda kaladele lähemale kui kunagi varem. Nad ei kuule mootori häält.

Suurepärane jõudlus
Sõida punktist punktini 25% suurema tõukejõuga kui konkureerivad mootorid. 36 V GHOST mootori tõukejõud on 120 naela, 24 V tõukejõud 97 naela. Ghosti harjadeta mootor annab ka 60% pikema aku kestvusaja, et saaksid nautida paremat kiirendust ja tippkiirust.

Täielik ühilduvus
HDS Live, HDS Carboni ja Elite Ti2 puutetundlike ekraanide abil saad juhtida paati, muuta kiirust, luua teekondi või ankurdada.

Fly-by-Wire juhtimine
Sujuv Fly-by Wire juhtimissüsteem on füüsiliste kaabliteta, mis tavaliselt aja jooksul ära kuluvad.

Sisse-ehitatud Lowrance sonar
Ghosti sisse on ehitatud Lowrance CHIRP ja Downscan Imaging sonar. Kalastajad, kes soovivad näha ka kõrvalvaadet, saavad lisada ka Active Imaging kolm-ühes anduri.

Seadistatav jalapedaal
Seadista Ghost jalapedaal vastavalt oma eelistustele programmeeritavate kiirnuppude abil. Trollingmootorit on võimalik juhtida pedaali mõlemalt poolt, lihtsalt vaheta lüliti asukohta. Jalapedaalil asub ka LED-valgustusega akutaseme indikaator, ankru- ja suunarezhiimi kiirnupud. Kiirnuppe saab ise programmeerida, et kiiresti märkida teekonnapunkt või alla lasta ankur.

Häirevaba sonarivaade
Ghost harjadeta mootor töötab vaiksemalt kui tavalised harjadega mootorid. Samuti ei emiteeri see mootor elektromagnetilisi laineid, mis võimaldab häirevabasid sonarivaateid.

| | |
| --- | --- |
| Mootori tüüp | Elektrimootor |
| Pinge (V) | 24 |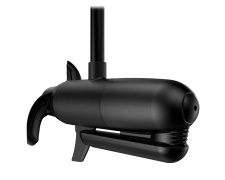 Optional nosecone transducer for the Ghost Trolling Motor featuring Lowrance CHIRP Sonar, SideScan and DownScan Imaging™.
SKU:
000-14900-001 ,
Qty:
Out of Stock
406,52 €