BOATS IN STOCK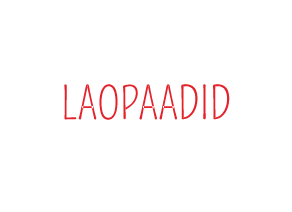 Newer generations are having their first boating experiences with the Pioner 10. The traditional hull is adapted to rowing and small engines.
It is lightweight and has carrying handles on both sides, which makes the Pioner 10 easy to carry and pull ashore.
Hind sisaldab:
Reeling vööris
Aerud + Alumiiniumist tugevad aerutullid
Mootor: Travel 1103CS
Paadi registreerimine ARK´s + reg.märk
Värv: tumehall
SKU:
PIONER10L ,
Qty:
Out of Stock
4900,00 €
LAOS
The Pioner 15 is one of Norway's best-selling country boats. This is not surprising considering its versatility.
Go fishing or island hopping; your family, friends, pets and luggage will all be transported safely. The Pioner 15 is a robust boat that you can always rely on. This spacious 15 footer has ample room for six people, and is stable and extremely seaworthy. Two lockable storage areas help to keep order on board. The boat can withstand rough conditions, has a simple design and a maximum speed of 25 knots. Equipment: console, railings, set of cushions, windshield, windshield frame, etc.
Hind sisaldab:
Pioner 15 Allround
Must konsool koos kaabliga
Reeling ahtris
Reeling vööris
Tuuleklaas
Raam ümber tuuleklaasi
Konsooli kate
Mootor: MERCURY F40 ELPT EFI
plotter/kalaleidja HOOK REVEAL 7 Tripleshot anduriga
Detailkaart ALTER-4 Eesti rannik 20nm ja siseveed
Diileri ettevalmistus (mootori jm. seadmete paigaldus, aku,
elektroobika jms.)
Treiler EC0507TI BP750-L
Paadi Registreerimine ARK´s + reg.märk
Treileri registreerimine ARK´s + reg.märk
Värvus: tumehall
SKU:
PIONER15AL ,
Qty:
Out of Stock
17900,00 €
LAOS
The Pioner 17 Flexi has been constructed for the active boater, with several opportunities of accessories.
The Pioner 17 flexi is a robust and incredibly seaworthy all-round boat with an agile design. The Pioner 17 Flexi is a boat made to be used, and is ideal to have at a cabin. In addition, it can be used for many other purposes, such as diving and water sports. The Flexi has extensive floor space and folding chairs can be mounted at a later date as needed.The boat has automatic self-scudding.
Hind sisaldab:
PIONER 17 Flexi
Kokkupandavad istmed
Istmepadjad kokkupandavatele istmetele
Istmepadi vööri
Raam ümber tuuleklaasi laiale konsoolile
Istmepadi tagumisele istmele
Kate laiale konsoolile
Ujumisredel
Pehme seljatugi
Mootor: MERCURY F60 ELPT EFI
Diileri ettevalmistus (paadi koostamine, mootori jm tehnika paigaldus,
aku, kütusetank jms.)
ELITE FS 7 Active Imaging 3-in-1 anduriga
Detailkaart ALTER-4 Eesti rannik 20nm ja siseveed
Treiler BP750-L
Paadi Registreerimine ARK´s + reg.märk tk
Treileri registreerimine ARK´s + reg.märk
SKU:
PIONER17L ,
Qty:
Out of Stock
24900,00 €