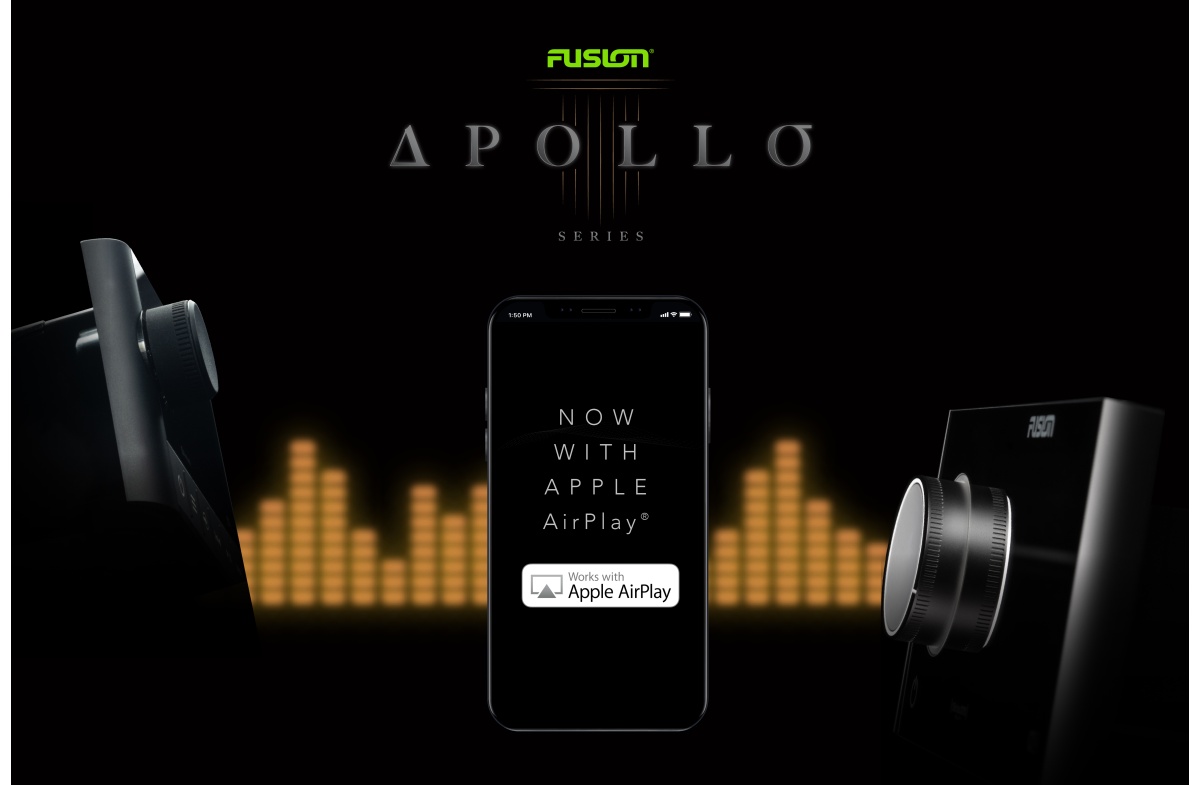 We are happy to announce that we have just launched the latest software for Apollo range (RA770 and SRX400) that now includes Apple AirPlay support!
FUSION announced today the addition of Apple AirPlay functionality to the new Apollo Series marine audio entertainment systems. Offering the industry's first Apple iOS Wi-Fi streaming, the new feature is available with a free software update.
Compatible with all current Apple iOS devices, AirPlay is incredibly easy to use allowing seamless device-to-device audio streaming. Unlike Bluetooth which offers limited-range streaming and compression of audio files to lower-quality formats, AirPlay offers significantly greater range for complete vessel coverage and transmits lossless audio at 44.1khZ, resulting in pure audio playback.
Here you can find press release: LINK
FUSION RA770
Fusion SRX400