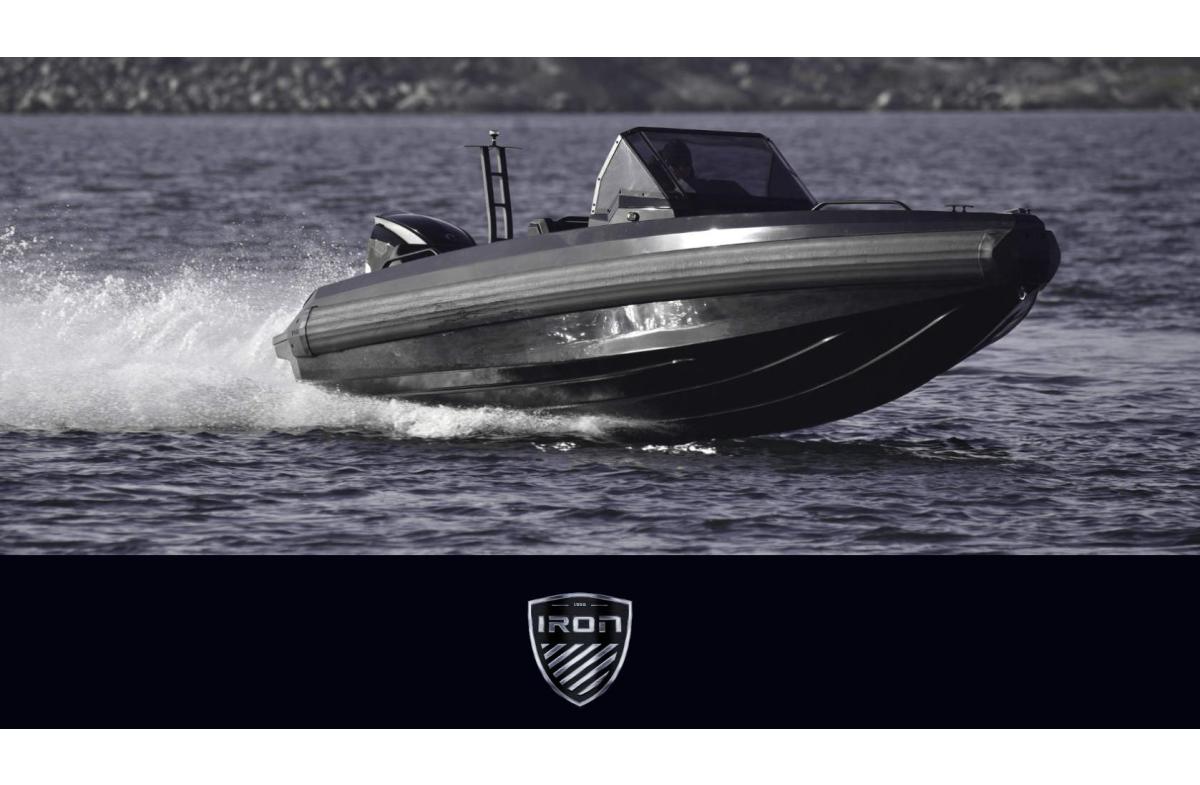 The IRON Boats gets her character from a unique fender profile and faceted surfaces inspired by modern naval ships and aircrafts.
THE WORLD CLASS HULL is designed by one of the most respected design studios in the global marine industry – the Mannerfelt Design Team. The team has more than hundred realized boat projects, a dozen design awards and 25 world championships in racing. Today they are recognized worldwide for great design, fuel efficient hulls and innovative solutions.
THE IRON FENDER profile with air channels dampen movements, resonance sound and lowers the center of gravity. This contributes to a smooth and silent running hull with great seaworthiness. Last but not least, it makes mooring less stressful.
The IRON Boats is characterized with her HIGHT FUNCTIONALITY. The high bow keeps the boat dry in rough water conditions and the low hull side decreases weight, giving it good balance while running. The center console provides perfect weight distribution and good mobility in the IRON Boats. Large storage compartments in the bow, stern and center console in combination with a waterski pole and easily accessible swim platforms make IRON boating easy and enjoyable.
GREAT SEAWORTHINESS comes from many racing experiences of Mannerfelt Design Team which makes the IRON Boats hull smooth running with predictable handling characteristics for a safe and enjoyable life at sea.
IRON Boats is also led by the idea of LEAN PRODUCTION. When other brands often use 20-40 parts for each model, IRON have 9 modules in common. Therefore, the IRON Boats are produced cost effectively with high quality and stands the comparison, with far more expensive performance boats.